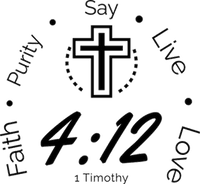 4:12 
The name comes from 1 Timothy 4:12.
Don't let anyone think less of you because you are young. Be an example to all believers in what you say, in the way you live, in your love, your faith, and your purity.
For young adults, ages 18 to 25.
4:12 meets once a month for fun with dinners and activities.  Check out our calendar for the scheduled times.